So…8 days until Article 5 is unleashed on the world. Just 8.
I'm totally not freaking out. Don't worry. I'm fine. Fiiiinnnnneeee.
Anyway, High-Five to everyone that joined in on the YAmazing Race, our wild and crazy blog hop! I hope you had a good time checking out some of the great books about to hit shelves in 2012. Just think, that was only the first leg of the YAmazing Race. I hear rumors that the Apocalypsies will be doing another one in the Summer and the Fall with all new authors and of course, great prizes!
So what have I been up to this week? Well…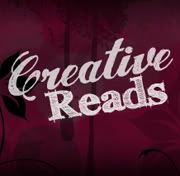 I've been at Creative Reads talking to the ever-fabulous Shellie about Article 5! Still looking for a chance to win the book? How about some Article 5 bookmarks? Click here to check it out!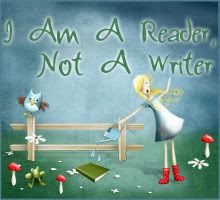 I also had a lovely visit with Kathy from I Am A Reader, Not a Writer. You can see my interview here, and enter for another chance to win a copy of Article 5!
Then I went ALL THE WAY TO AUSTRALIA (online) to chat with Lux from The Paperback Heart! Click here for the transcript of our visit, and remember, A5 hits shelves in Australia in February 2012.
And while I was flying around the world, I dropped by Merry Old ENGLAND and talked with Carly at Writing from the Tub (Get it? She writes from Bath!). Want to hear more about my writing process? How about my thoughts on the censorship of YA books? Then you should go here!
I've been preparing for some other fun interviews, including a Book of the Week Feature at Eve's Fan Garden, an interview at Literary Rambles, and a blog tour with Teen Book Scene (Dates are here)! Several other events are also coming up, and I'll let you know here, and on Facebook as they do!
I've also been preparing for the ARTICLE 5 Launch Party, which will be February 2nd, 2012, at 7PM at Inkwood Books in Tampa, FL. I'll be talking about A5 and other randomness, giving out a little A5 swag, and generally just being the happiest person in the world. I would love, love, love to meet you if you are in the area!
Also, don't forget that you can still read Chapter One of Article 5 here!
Finally, how about a couple photos to close? I'd like to introduce you to a new friend of mine. His name is Fin, and he's ARC's big brother! Isn't he handsome? I think I'm in love!
Fin likes to go streaking. He's a bit of a bad boy.
And he's not alone…A few days after his arrival, Fin's brothers showed up, and let me just tell you – good looks run in his family!
On that note, have a wonderful week!